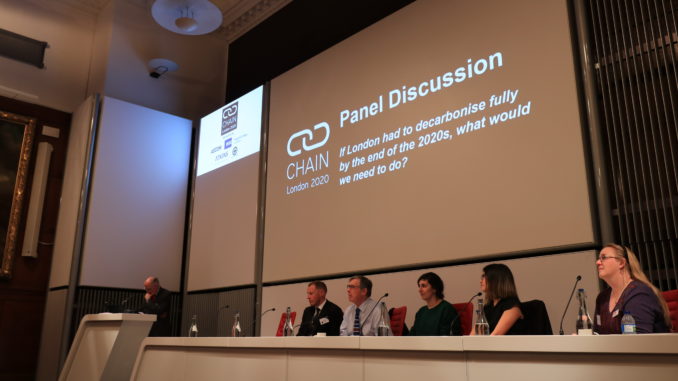 CHAIN London 2020 took place on 28th February in Westminster, bringing together early-career engineers and professionals from across the engineering industry. Attendees enjoyed a packed agenda of talks, workshops and a panel discussion as well as networking opportunities with other attendees and representatives from a wide range of Professional Engineering Institutions, societies and charities.
Taking place just two months into the 2020s, the theme of the event was Engineering the New Decade, with a focus on how engineering of all disciplines can provide answers to the challenges that society will face during the 2020s and beyond. The conference was chaired by Dr Colin Brown, CEO of the Institution of Mechanical Engineers.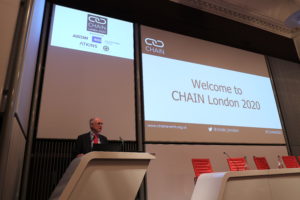 The event was jointly organised by six Professional Engineering Institutions, with each nominating a speaker to provide a perspective on this theme from their field of expertise:
Andrew Nicholson of The Fire Surgery presented on The Future of Heritage Fire Safety;
Dr Sian Thomas of Thames Tideway presented on Tideway: Building for the 21st Century;
Raj Samani of McAfee presented on Addressing the Future Challenges of Cyber Security;
Dr Helen Meese of The Care Machine presented on Engineering in HealthCare: Saving Lives through Technology;
Yasmin Ali of the Department for Business, Energy & Industrial Strategy presented on Decarbonisation, Innovation and Energy;
Mike Cook of BuroHappold Engineering presented on How the Climate Emergency changes everything in our Built Environment.
The day also included a panel discussion with the speakers and a workshop on Collaborative Behaviours that was run by Jane Grant & Emily Mahoney of WSP.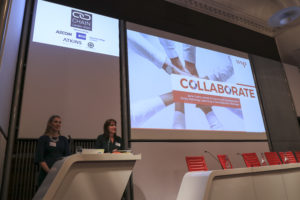 Attendees remarked on the valuable opportunities that the event provided to learn about other fields of engineering beyond those of their own and to forge links with other early-career engineers and professionals across the industry.
Going forwards the organisers hope that the wider CHAIN initiative will contribute further to this aim and continue to foster a vibrant early-careers engineering community.
We look forward to seeing you at next year's event!
You can view highlights of CHAIN: London 2020 here
CHAIN London 2020 was jointly organised by young-member representatives from:
Institution of Mechanical Engineers (IMechE)
Institution of Civil Engineers (ICE)
Institution of Structural Engineers (IStructE)
Institution of Fire Engineers (IFE)
Institution of Chemical Engineers (IChemE)
Institution of Engineering and Technology (IET)
CHAIN London 2020 was kindly sponsored by: