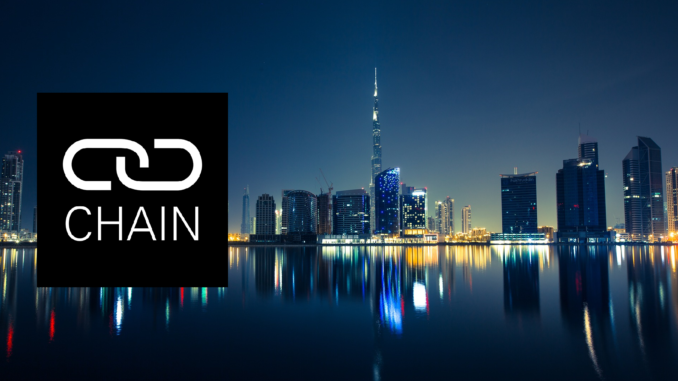 CHAIN is a new inter-institutional initiative designed to show-case the world of engineering, promote the role and work of the Professional Engineering Institutions, connect with the local engineering community and engage, inform and inspire young engineers.
CHAIN provides a platform for speakers from all the participating institutions to deliver a talk of an inspirational nature as well as outline the purpose and focus of their respective institutions.
Agenda
6.00 pm Registration and Refreshments

6.30 pm Welcome and Introduction 

Craig Garrett – Manager – Digital Advancement Academy MIED

6.45 pm CHAIN – How it all started  

Nicholas Valentine – Graduate Engineer – Defense – IMechE

7.00 pm Industry Expert Experience 1 

John Price – Technical Director – Aurecon – Chairman IStructE UAE Region

7.20 pm Young Engineer Experience 1 

Munis Hameed – Mechanical Engineer – Ramboll – Former CIBSE YEN Global Chair

7.40 pm Industry Expert Experience 2 

Mathew Lamont – Project Director – Turner & Townsend – Chair CIOB Dubai Hub

8.00 pm Young Engineer Experience 2 

Muhammad Aaqib Raza – Mechanical Engineer – Emirates Group – Regional Chair IMechE MEA

8.20 pm Future Plans for CHAIN in Dubai – Open Discussion

8.30 pm Close, Refreshments and Networking
All Institutions are invited to display a popup board and publicity material at the event.
We would very much like to generate as much enthusiasm for this launch and the future of CHAIN in Dubai and I would ask for everyone's help in achieving this.
Please feel free to invite anyone you know who may be interested from all other institutions and disciplines to share in this cross industry social networking experience, launching in Dubai for the first time ever.
Dubai Launch Write Up
Check out the action from the launch of CHAIN in Dubai here